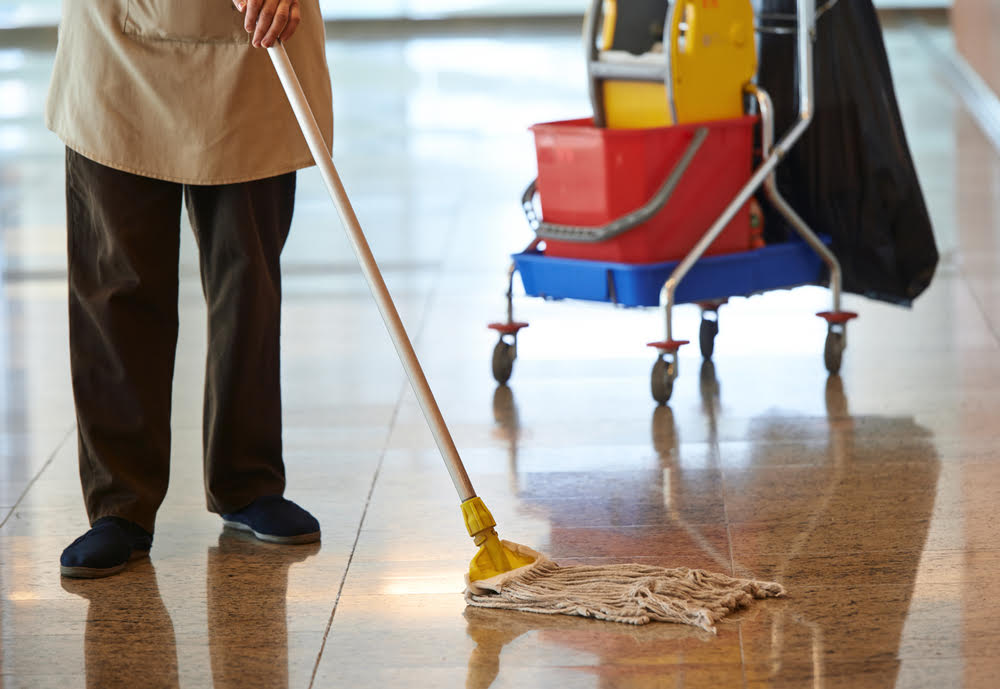 Keeping your floors clean and inviting for customers isn't just important, but essential for any business to thrive. Clean floors will make your business look professional while also protecting employees and customers alike from slip-and-fall accidents.
You want the right tools to clean your floors as effectively as possible. Cleaning equipment should be lightweight, easy to use, and cost effective. You want to be able to pick up any messes as quickly and efficiently as possible. That's where Wilkins Linen comes in.
You might know us for our high-quality linen services, but did you know that we provide top-notch mops as well? We know that it's not enough to just have great linens, and that having a clean facility will keep customers coming back to your business again and again.
We offer:
Wet mops

Dust mops (treated and untreated)

Flat microfiber mops
Our mops are made out of high-quality materials designed to clean up moisture, debris, dust, and spills efficiently no matter what industry you're in. From healthcare to hospitality, Wilkins Linen has the floor care solutions you need to get the job done right, every time. 
Get the Mop Services You Need Today with Wilkins Linen
When you're running a business, you don't want to worry about dirty floors. Let Wilkins Linen make your job easier by supplying high-quality mops that will keep your floors sparkling. That way, you can spend less valuable time cleaning, and more time running your business and helping your customers.
Our linen and dust control experts are ready to help you find the best solutions for your business's unique needs. Through 60 years of industry experience, we've learned that customer service is the key to long-term success.
For more information on our mop services, contact us today at 1-866-WILKINS. We look forward to working with you!