In patient care, comfort and convenience are essential factors in facilitating patient recovery. That's why healthcare facilities in Texas turn to Wilkins for healthcare linens that feature quality second to none. Here's what you need to know about these terry robes and why they're an excellent choice for healthcare facilities looking to extend the warm embrace that patients deserve: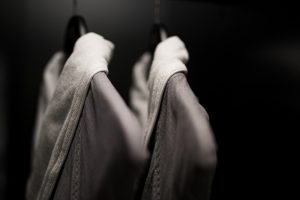 Comfort
Comfort is a top priority in the healthcare industry, especially in regard to patient care. We design terry robes with comfort in mind. We use soft, plush materials that offer an experience as close to the comforts of home as possible. Terry robes provide warmth in colder environments, which shows consideration for immunocompromised patients.
Convenience
Terry robes are built for convenience. They are easy to put on and take off, which is important for patients recovering from procedures or suffering from mobility issues. Wear them over clothing and save time and effort for both patients and healthcare workers.
Hygiene
Hygiene is a crucial element in ensuring effective treatments and recovery. In an environment where failure to follow strict cleanliness standards can mean life or death, Wilkins goes above and beyond to ensure that our involvement in the chain of care is handled with world-class quality. They feature antimicrobial materials that prevent the growth of bacteria and other microorganisms. They are easy to clean and durable enough to withstand repeated washes while upholding the premier quality we've built our reputation on.
Durability
In a healthcare setting, linen products need to be durable and long-lasting. Terry robes from Wilkins Linen withstand frequent use and maintain their structural integrity, which ensures they remain in good condition over time. This saves healthcare facilities time and money, as they won't need to replace the robes as frequently.
Call Wilkins Linen Today!
Wilkins Linen terry robes are the #1 choice for healthcare facilities. We incorporate the best of comfort, convenience, hygiene, and durability. Contact us at 1-866-945-5467, or email us to learn more about our products and services.