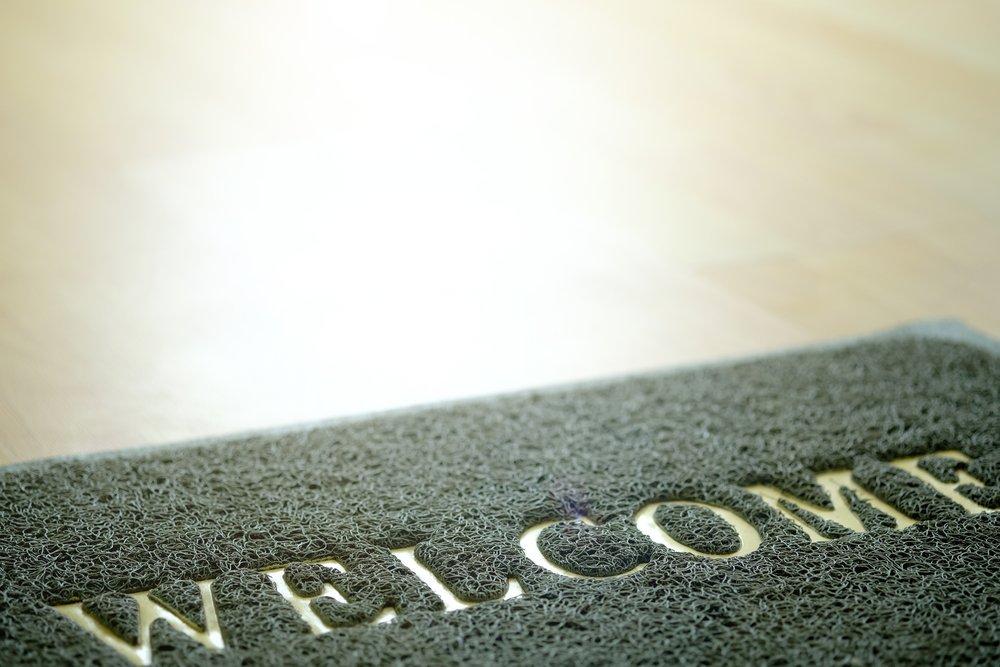 Floor mats are important in protecting your customers, employees, and business. Only high-quality,  professionally maintained floor mats can make that protection absolute. Wilkins Linen has the supply and the knowledge to professionally maintain quality floor mats for your business. 

Here's what we offer: 
Generic Mats
Don't let the category mislead you. Our generic mats provide excellent coverage, traction, and dust retention. Any expectation you have of a mat, these deliver above and beyond. The best part is that they fit anywhere. Doorways, hallways, lobbies, there's no place that one of our beautiful generic mats doesn't belong. 
Logo Mats
For a beautiful, comfortable, and safety-centered addition to your business, consider one of our logo mats! With our top-of-the-line mat coloring technology, we can craft your logo onto any mat. Rubber backing ensures that your customers have a secure place to stand while admiring your logo. 
Outdoor Scraper Mats
Scraper mats are the first line of defense your business has against the outside forces of rain, dirt, and dust. Raised rubber cells knock off bulk dirt and hold it until cleaned. Not only do they help limit the materials entering your business, they provide traction where it's needed. 
Logo Outdoor Scraper Mats
For all the benefits of outdoor scraper mats with company representation mixed in, there's no better source than Wilkins Linen. Your logo will be well displayed and maintained to the greatest degree of accuracy and diligence. For company representation and business protection, there are few better manifestations than our logo outdoor scraper mats. 
Kitchen Mats
Kitchens are dangerous places. High temperatures, oily substances, and sharp implements make for a possibly hazardous situation. Kitchen workers need all the protection and safety they can get. Having high-quality, professionally maintained kitchen mats are one of the best ways to do just that. 
Anti-Fatigue Mats
For workers who stand for hours during the day, anti-fatigue mats are the perfect addition to alleviate their strain. Standing on a hard surface puts pressure on the feet, legs, and back. Do that for hours on end, day after day, and it takes a toll. Anti-fatigue mats will reduce that soreness and give employees more energy. 
Contact Wilkins Linen for More Information!
If you'd like to increase the quality of your business's mats and mat service, contact Wilkins Linen today at 1-866-WILKINS, visit our website, or request a quote for service.