Mega gowns, also known as bariatric gowns, provide comfortable and dignified clothing for heavier individuals or those with mobility issues. Wilkins Linen is a leading provider of high-quality mega gowns that offer a range of benefits for both patients and healthcare providers.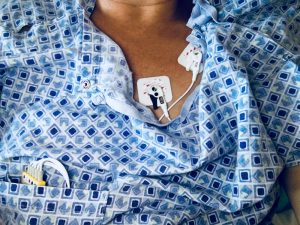 The Wilkins Linen Difference
Wilkins Linen is proud to positively affect the chain of care in the health industry the best way we know how, through big and small ways, all equally as powerful. Our mega gowns are another example of how we go the extra mile and showcase our commitment to care for staff and guests.
Real Results
Of the several benefits of mega gowns provided by Wilkins Linen, their durability is its hallmark attribute. We source our gowns from heavy-duty fabrics. They withstand repeated washing and wear, making them ideal for any healthcare setting. We include reinforced seams and extra-wide ties to ensure a secure fit, minimizing the risk of falls and other accidents.
Comfort
Who said you can't have the best of style and comfort? In addition to a professional look, is a level of comfort unmatched by our competitors. Mega gowns should be an extension of the same quality you incorporate into your bed linens. Offer your patients experience the peace of mind afforded by a warm embrace that feels like an extension of their home. They are crafted with soft, breathable fabrics that regulate body temperature and prevent skin irritation.  
Accessibility
For healthcare providers, bariatric gowns offer some benefits as well. They are easy to put on and take off, which saves time and reduces the risk of accidents or injuries. They are also easy to care for, machine washable, and dry without shrinking or fading. Ensure they maintain their integrity and protect the patient through the rigors of a grueling day.
Versatility
Wilkins Linen mega gowns are available in a range of sizes and styles to suit the unique demands of your facility. Reinforced with streamlined deliveries, advanced inventory tracking systems, industrial laundering, an expert quality control program, and a dedicated customer support team, Wilkins Linen is your #1 mega gown provider.
Call Wilkins Linen Today!
Mega gowns offer a range of benefits for both patients and healthcare providers. They are durable, comfortable, and easy to care for, making them an excellent choice for hospitals and other healthcare settings. Call us at 1-866-945-5467, or email us to learn more about our products and services.