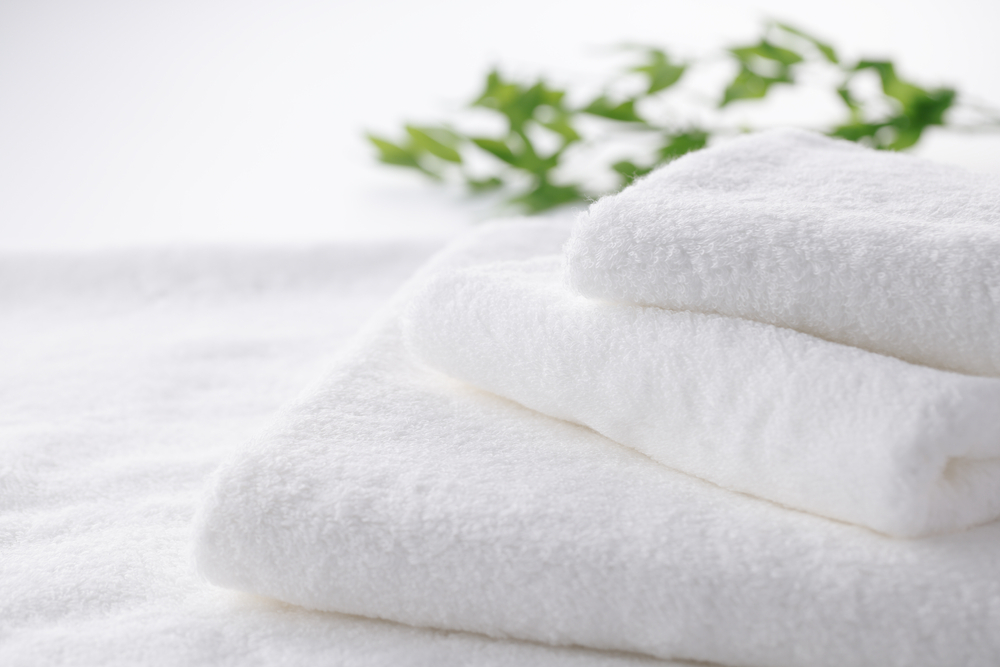 Your resort/spa guests expect nothing short of the best treatment from you. Exceed these expectations with ease and confidence with a little help from the most reliable provider of resort/spa towels in Texas: Wilkins Linen!
Resort/Spa Towels Service in Texas
Wilkins has every aspect of your resort/spa towel needs covered! From the product quality to the cost, Wilkins leaves you wanting for nothing. We guarantee:
High-Quality Towels Fit for a Five-Star Experience
Our resort/spa towel selections are carefully picked to make sure that they meet your guests' expectations for comfort, appearance, and overall quality.
The Most Cost-Efficient Towel Solutions for Your Business
Save up on cost without skimping on the quality of your towels with Wilkins' complete towel service solutions. We offer flexible service options to make sure that your needs are fulfilled without breaking the bank.
Solutions that Leave No Doubt
Wilkins Linen gives you something that no other Texas towel rental service provider can: peace of mind. From ensuring the quality and cleanliness of each of your towels to securing their constant availability through reliable, on-time deliveries, you can confidently focus on meeting your guests' needs and expectations. 
We have combined decades of linen and laundry service experience, the most qualified team of experts, and some of the most advanced laundry technology to efficiently and effectively deliver your towel service at the quality that you deserve.
Our solutions cover every aspect of your needs – so you don't have to. And there's no better time than now to get started on your Texas resort/spa towels service. What are you waiting for?
Contact Wilkins Linen Today!
Call us at 1-866-WILKINS to sign up for your towel service or to know more about how we can help your business! Interested in a free price quote? Fill out this form!
Let's Get Started!
Request A Quote Form