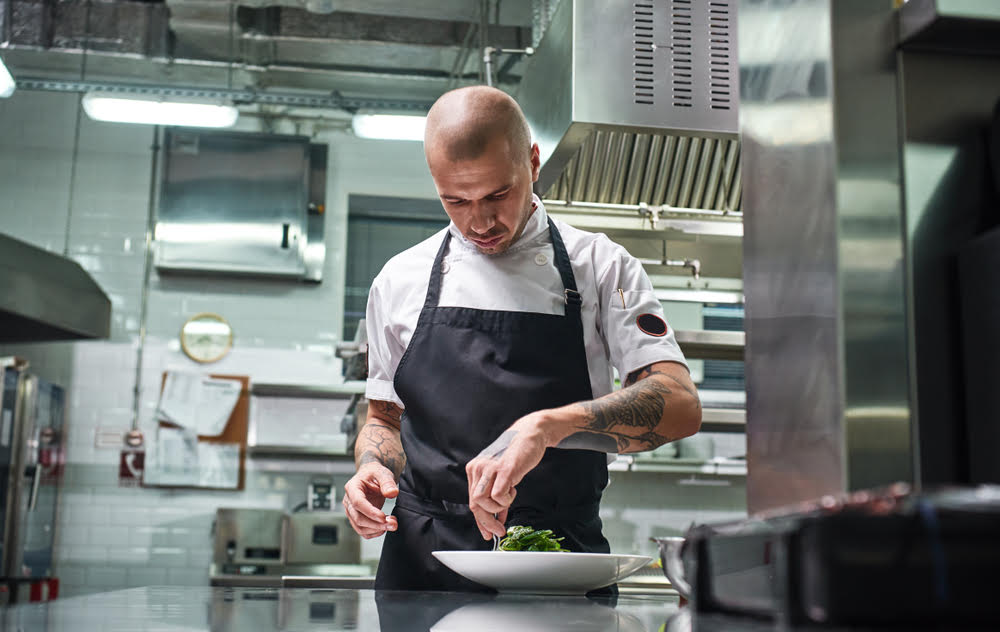 There are better ways to keep up with your aprons – and we have all of them in one convenient bundle! Wilkins Linen and Dust Control Service has the most comprehensive and reliable apron linen service around. Therefore, it's about time you make the switch to Wilkins!
Wide Selection of Aprons for All Occasions and Needs
Wilkins is your leading choice for all your apron supply and maintenance needs. We have a selection of aprons ideal for use both in front and back-of-the-house uses. Additionally, our aprons are available in a variety of colors and designs to perfectly suit your restaurant's needs.
We have:
Kitchen/Bib Aprons
Full Bistro Aprons
Half Bistro Aprons
Waiter/Waitress Aprons
Customize Your Aprons To Represent Your Restaurant
We offer customization services to modify your aprons into the perfect fit for your brand!
Apron Services Done Right and Easy
Excellent and reliable apron service is guaranteed through Wilkins Linen and Dust Control Services. We have combined sixty-years of experience with some of today's most innovative linen and garment technologies to build the most convenient apron solutions available in the market. 
What could this mean for your business?
It means that you can expect topnotch quality aprons, maintained according to the highest industry standards. It means our invoicing and billing systems are easy, straightforward and honest. Furthermore, it means that you can always call us, anytime, for all your linen concerns and get solution-oriented responses that work to fulfill your needs. In addition, you can expect high-quality service and on-time deliveries.
You can focus on managing other aspects of your business and leave your apron concerns in the capable hands of Wilkins Linen and Dust Control Services.  
Experience Excellence Today
There's no better time than today to experience the excellence and convenience that only Wilkins Linen and Dust Control Services can offer. Call us today at 1-866-WILKINS, or email us at info@wilkinslinen.com to get started or know more about how we can help your business!