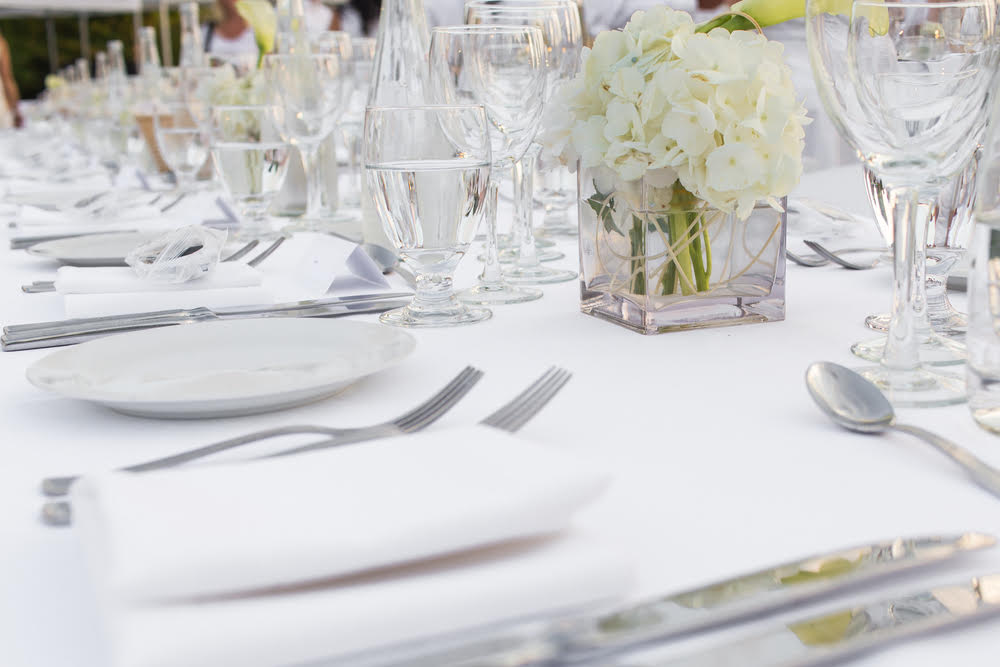 You may not pay much attention to your table linens, but your customers sure do. Table linens signify a classy and upscale dining experience, and they're an easy way to give your restaurant a makeover without any heavy lifting. 
Table Linen Options for Every Type of Restaurant
Your guests spend more time at the table than in any other area of your restaurant. Are you maximizing the aesthetic potential of that space? Wilkins Linen and Dust Control Service can supply you with a wide range of linen colors and sizes to meet your unique needs. 
We provide:
Tablecloths
With over 30 distinct colors to choose from, your tablecloths will enhance the aesthetic and distinct visual brand that you're going for. Plus, tablecloths make it easy to clean up tables after use and can even help reduce noise in your restaurant. 
Did you know that customers associate tablecloths with better service, food quality and ambience? Tablecloths are a simple investment that every restaurant can make. 
Napkins
Our napkins are also available in 30 distinct colors, allowing you to perfectly match your tablecloths and napkins to create the right look. Instead of burning through paper napkins, choose reusable and stylish cloth napkins to curate a better and more sustainable dining experience. 
Table Skirts
Nothing quite ruins the look of a dining room like ugly table legs. Cover up with table skirts from Wilkins Linen! Our restaurant linen products will help elevate your brand, dressing your tables in a way that emphasizes the beauty of your space. 
Contact Wilkins Linen to Create a Better Dining Room Experience
No matter what look you're looking for, Wilkins Linen can provide the table linens that will take your dining room to the next level! Our color selection, which includes classics like black and white as well as statement linens in colors like light peach, medrite gray and lemon yellow, gives you the options you need to create the right look for your restaurant.
To learn more about our table linens and to connect with a linen service expert, call us today at 1-866-WILKINS or fill out our online contact form!