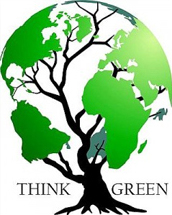 Why Going Green Is Important…
Going green makes smart business sense because it helps you to reduce waste and save money. It is one of the most important movements affecting healthcare and commercial food service operations today. Taking your restaurant, clinic, hospital, or catering business in the green direction not only reduces consumption and draws environmentally-conscious customers, but going green will actually save your company money in the long run.
Going Green With Medical Linen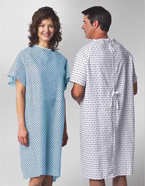 Medical linen is one of the most important and underrated tools in the health care industry. Clean linens, like those provided by Wilkins Linen and Dust Control Service, are the first line of defense against Metrically-Resistant Staphylococcus Aurous (MRSA), a bacterium known for antibiotic resistance, and other infections common to hospitals. Medical linens aren't simply used for sheets and bed dressing; in many cases, it is also used for hospital gowns and curtains. They are more cost-effective than paper gowns; waste less than one-time use, disposable paper products; and are much more comfortable.
Going Green With Restaurant Linen
In a 2011 National Restaurant Association survey, 69% of consumers polled stated that they would prefer to dine at an environmentally-friendly restaurant if given the choice. Making earth-friendly changes in your operation requires a great effort on your part, but that effort is crucial to gaining the allegiance of almost two thirds of American diners. Customers today are conscious of their choices as well as that of the businesses where they spend their time and money.
Environmentally-Conscious
Operating an environmentally-conscious restaurant or hospital is a key strategy in keeping your organization going strong in a future of strained resources and educated consumers. As an owner or operator, be sure you consider your patients' or customers' opinions and values. Communicate your own values by making the choice to go green. It is no secret that most restaurants or health care establishments are not exactly environmentally friendly. They use a tremendous amount of energy, water, and produce huge piles of garbage. However, today more and more people entering these industries are environmentally-conscious. They grew up with recycling bins at school and at home. They know the dangers global warming and pollution. For more information on how your business can go green and save money, please contact us today.