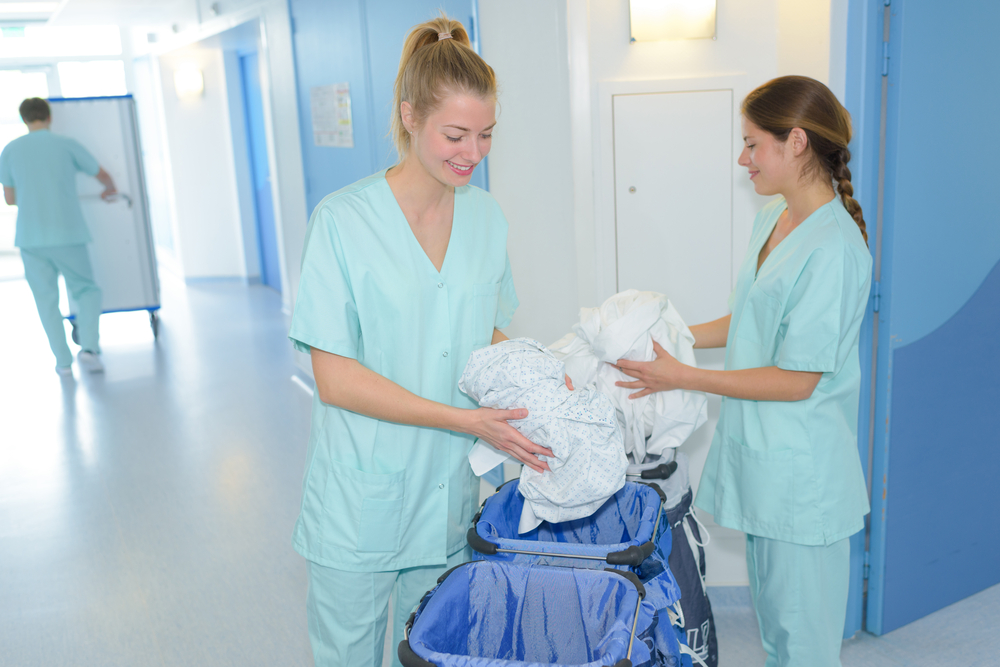 How do you handle your soiled linens?
Don't let misinformation and confusion compromise the cleanliness of your facility and the safety of your patients and personnel. Get the support you need for your facility with our specialty Soiled Linen Storage Service!
Soiled Linen Storage Services
Wilkins Linen and Dust Control Services offers a prime selection of products to help you manage, handle, and store your medical facility's soiled linens effectively and hygienically:
Biohazard Laundry Pads
Linen Stands (Standard/Medium)
Linen Carts (Standard/Medium)
Soil Houses (Large and Small)
The Importance of Soiled Linen Storage Services
There is a lot of misinformation and confusion involving soiled medical linens that results in mishandling. This increases your facility's risk for cross-contamination as well as the premature disposal of linens and garments.
Whether you are running an in-house laundry facility or outsourcing your laundry services to a third-party service provider, the right storage solution can mean the difference between keeping your personnel safe and raising their risks for nosocomial infection.
Wilkins Linen and Dust Control Services is Here to help
Wilkins Linen and Dust Control Services is your local expert on medical linen services. We specialize not only in the care and supply of various medical garments for all types of medical facilities, but we also specialize in the safe and hygienic storage of soiled linens.
We make sure that your soiled linens are contained safely and efficiently, giving you and your patients protection without additional burden. Our products help you comply with federal standards surrounding soiled linens, their handling, and treatment requirements.
Contact Us Today!
Wilkins Linen and Dust Control Services has all of the support you need for the easy, convenient, safe and effective removal and storage of your soiled medical linens. Contact us today to learn more about our flexible solutions for your facility! Call 1-866-WILKINS or request a free quote here!